Creating bleeds for print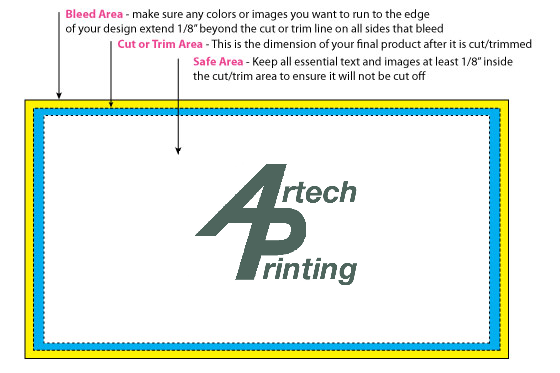 Bleeds are an industry term for any color or image that goes right to the edge of the paper. What actually happens is that the picture or other graphic extends 1/8" (.125") or more beyond the edge of the page and that excess image or color is then cut off as a part of the bindery or finishing process.
---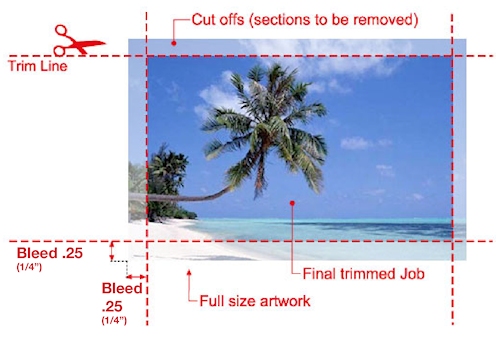 Text or images that are not meant to be trimmed off the edge of your final printed piece must be 1/8"-1/4" (.125-.25) from the edge of your layout (also known as Safety). Items placed closer then that are in danger of being trimmed off or showing inconsistent margins. (See examples)
---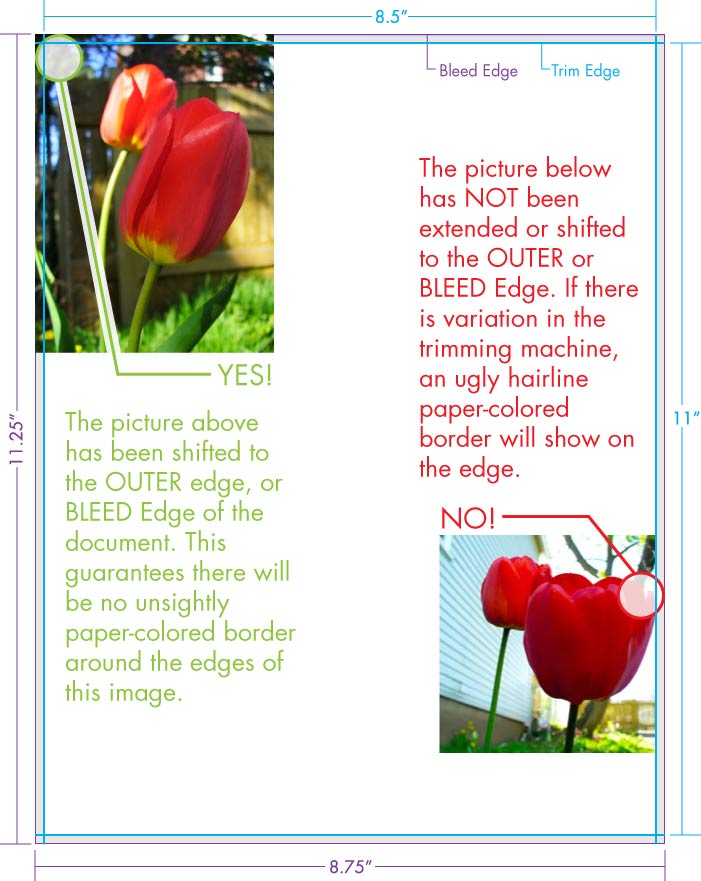 Bleeds must be set up correctly by the designer in the original artwork file. This is because if we have to "stretch" the artwork so that it extends enough to allow for trimming it can distort the intended design and also move text or other components closer to the edge than intended. Also, the designer must consider the amount of the design that will be trimmed off with the paper so that the final result comes out as expected.
Still not sure about Bleeds? Give us a call if you have any other questions.